Top Freelance LaTeX Typesetters to Hire in 2020
Converting handwritten notes or drawing illustrations in \LaTeX is not always an appealing task as it necessitates too much time and efforts especially for non experienced users.
Hiring a freelancer is an option for academics to avoid distraction and concentrate on their works. In this article, we will review top LaTeX freelancers on FIVERR plateform.
FIVERR - The Best Freelancing Plateform
While searching for a freelancing platform, undoubtedly you will find FIVERR to stand out of the rest. With an age of exact a decade, FIVERR has taken the position of an industrial tycoon in online marketplace industry because of its multidimensional features:
Guaranteed Quality: FIVERR has a wide range of options available for its clients to look for any professional freelancer for their tasks. It has a "no compromise" policy regarding the quality of work and assures 100 percent work satisfaction to its clients.
Time-Saving: FIVERR is an easy-to-use platform offering instant services to its users. You may place your order in no time with just a single click.
Moderate Budget Ranges: You can easily filter the budget ranges in FIVERR and can compare freelancers based on their offered-services and budget. Then you can go for the selection of suitable individuals according to your budget range.
No Room For Swindlers: Security and the safety of your money is well addressed by FIVERR, and it holds your money until you are fully satisfied with the received work.
How Do I Find the Right LaTeX Freelancer?
The FIVERR market has more than 200 available LaTeX typesetting services, which make it a challenging task to source the right person. So here are three main steps to follow when searching for freelancers:
First of all, you should have a clear vision about the task to avoid any misunderstanding from the freelancer side. Than, you can prepare a short list about LaTeX freelancers (Expereinced and New arrivals) and the services they provide. Check previous buyers experience through their left reviews. Once you prepare a list, go to the next step.
Step 2 - Talk to Freelancer and Ask for Quote
Contact each LaTeX freelancer on your short list and send them the description of your project or the document that you would like to rewrite in LaTeX. You can also ask for a work sample to get an idea. Once the task is clear for the freelancer , you can ask for quote and how much time it takes to finish the job.
Step 3 - Negociate and Hire!
In this step, you have decided which freelancer is more suitable for your project. You can negocicitae the prices and the delivery time. If you liked the freelancer work, leave him a review as it is crucial for them and for future buyers.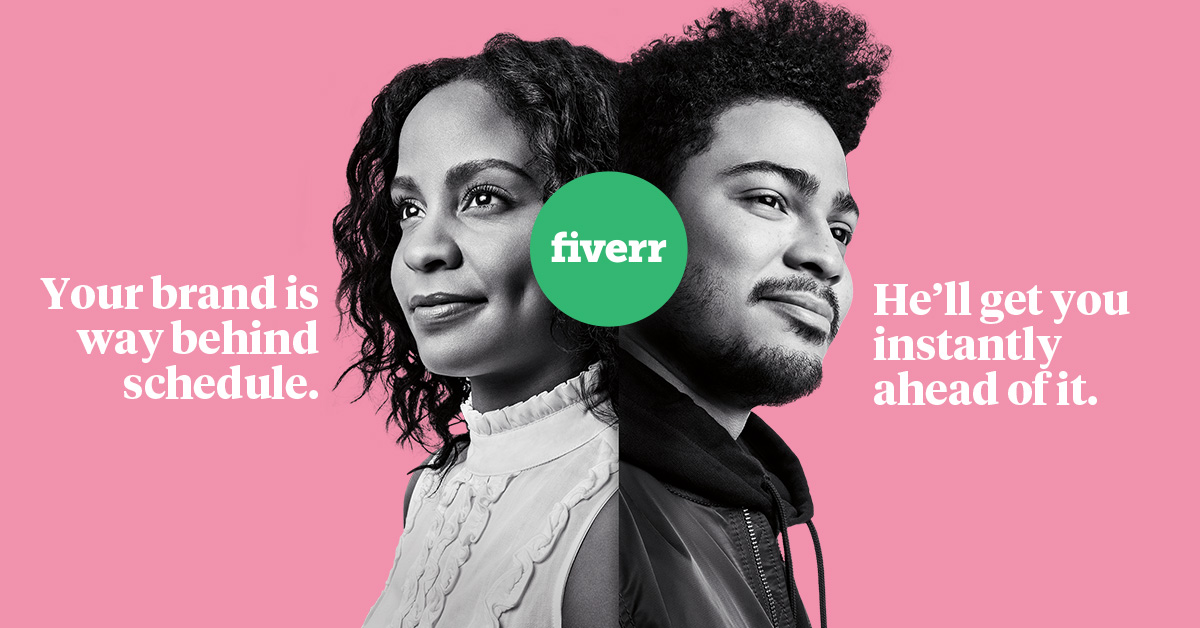 Top Candidates for your Next LaTeX Typeseting Work
In this part, we will provide top latex freelancers in FIVERRR according to the experience of previous buyers. Here is a list of 6 profiles and we welcome any suggestions that you may have:
Hamid has a long experience in copyediting, formatting, and proofreading of scientific texts but also with coding and typesetting documents in LaTeX. This Moroccan freelancer has more than 4 years of experience in the field and proves to have amazing skills to deal with figures and tables in LaTeX. He's a level 2 seller on FIVERR and has more than 177 5-stars ratings. He can deliver highly professional and accurate work, always on time.
Because of his extensive experience, he is a great freelancer that has proven to be skilled at his craft but also at communicating with his clients.

Sethcentral - United States
Unbelievably fantastic. Solved complicated TeX problems with great speed. Replied very quickly to all comments. Highly recommended.
Superb service! Did more than I asked for in an extremely short timeframe. Would recommend to anyone needed help with LaTex!
Requested Latex templating/class modifying work. Very patient, very helpful, great result in a timely manner. Highly recommended !
With an awesome record of 100% 5-stars rating for all of his reviews that add up to more than 70 so far, this young freelancer from Pakistan has accumulated considerable experience to work in LaTeX.
Zeshan's clients admire him for his proactiveness and efficiency but also for his ability to communicate. Buyers trust him: many choose him as their "favorite". Zeshan profile has been "saved" 42 times!
If you're looking for some perfectly executed works, delivered on time, you'll be amazed by Zeshan's work.
If you need any work done in Latex, look no further - Zee is amazing at what he does, very professional and efficient, pays attention to detail, delivers the work on time, and helps you with any queries you have. I can't recommend him enough. 5 stars.
I needed a state diagram for a model that I had created. The diagram was delivered on time and satisfied all of my requirements. I would recommend working with this seller.
very good service, prompt answer, attention to details. I highly recommend Zee.
Malik is an emerging Level 1 talent working in FIVERR with a background in Engineering that puts him several steps forward than many other freelancers. This talented freelancer from Pakistan offers editing services for articles, technical reports, thesis, dissertations, and presentations, among other types of documents. His 24 reviews have all awarded him with 5 stars for his perfectly performed tasks. His clients praise not only the speed of delivery but also the quality of his work: his reliability and accuracy are outstanding.
If you need timely and high-quality service, Malik is one of the best choices for you.
Dhavalnayani733 - Germany
very good work. Quick revisions. Quick answers. and I would definitely recommended him for any kind of Latex work.
Very good work. The work was done before time and in excellent conditions. I'd highly recommend hadimalilk1. Thanks a lot!
competent, fast. My highest recommendations.

Msdezigner is a seller located in the UK, offering LaTeX typesetting expertise and content writing focused on mathematical content. In the first year of her career as a freelancer, she has proved to be able to deliver services beyond expectations. Her rating is a stable 5 stars, which have been assigned for her in all of her 29 reviews. Many decide to come back to her when in need of these services, as she is a serious and skilled worker. Her low budget range also makes her a particularly attractive freelancer to work with.
Acctheory - United States
I asked msdezigner to conver 30p of handwritten mathematical notes, with plots, to TeX, and it was done excellently, with accurate mapping to the math and all the plots in tikz. Thanks for the beautiful work. Thanks!
It was a pleasure working with msdezigner. I asked to transfer the picture I drew by the hand into a tikz picture, the whole process was very smooth and the quality of the figure I obtained was excellent. Will be happy to come back to the seller again.
Phenomenal! Very professional of the Latex language!!. Msdezigner knows the Tikz package very well and reproduce the image perfectly. In addition, takes great care of details and taste in the choice of colors. It was been an excellent purchase and results are excellent🔝

Mathsdoctor has more than 2 years of experience on FIVERR. This experienced freelancer from Cameron is praised for being very friendly, which is reflected by his 4.9 stars rating. He can deliver a job within hours and his excellent in communicating with his clients. He is chosen by many customers for his precision, accuracy and high-quality, but also his unrivaled speed.

Mathsdoctor can convert any type of document to LaTeX. He has amazing proofreading skills that result in perfect documents delivered to his customers. He stands out from the crowd because of the attention he offers to his clients and to the reliable answers he can provide to face any situation.

Seller is very knowledgeable and flexible in his work. He took leadership over the project, maintained great communication and made great customizations where necessary. I definitely recommend this seller to anyone who needs to convert a document to LaTeX.
Only one here who could deliver within 4 hours and delivered a professional result.
Shoogalharbi - Saudi Arabia
this is my second order , thx a lot .

Qajraoui is an experienced freelancer that has experience on various projects all of which have satisfied his clients. Her gig on FIVER has been saved more than 200 times and she often deals with periodic customers who decide to use her service again because of her wonderful service.

She is an attentive and particularly able seller from Morocco. She delivers her job quickly and with great attention to detail. Her rates are cheaper than many other freelancers out there as she offers 1-9 pages of documents for as little as $5. Her overall rating is 4.6 stars which show the admiration many clients have for her work.

Qajraoui does not only work with LaTeX. She can also work with Java, C, C++, PHP, Oracle, and IPV6.
This is my second experience with this gig and I'm again very happy with the results. Attentive, skillful, and hard-working seller. Highly recommended!
This the third time that I worked with this seller, and she give me a very good quality of work and even before time.
​Good speed and delivery.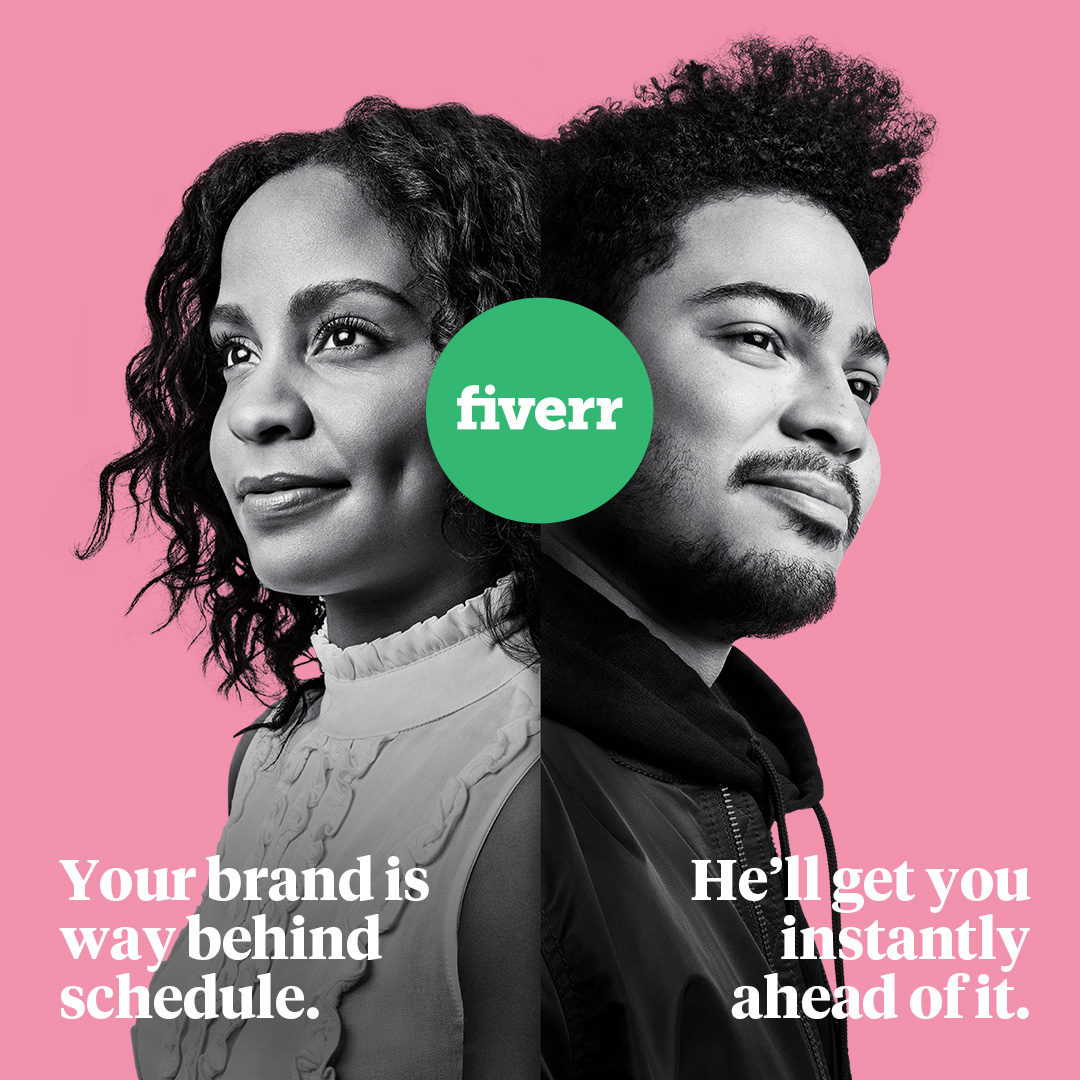 Disclosure: This page contains affiliate links. If you click through and purchase an item, I may earn a commission (at no additional cost to you).